What is Buskoll and what features does it have?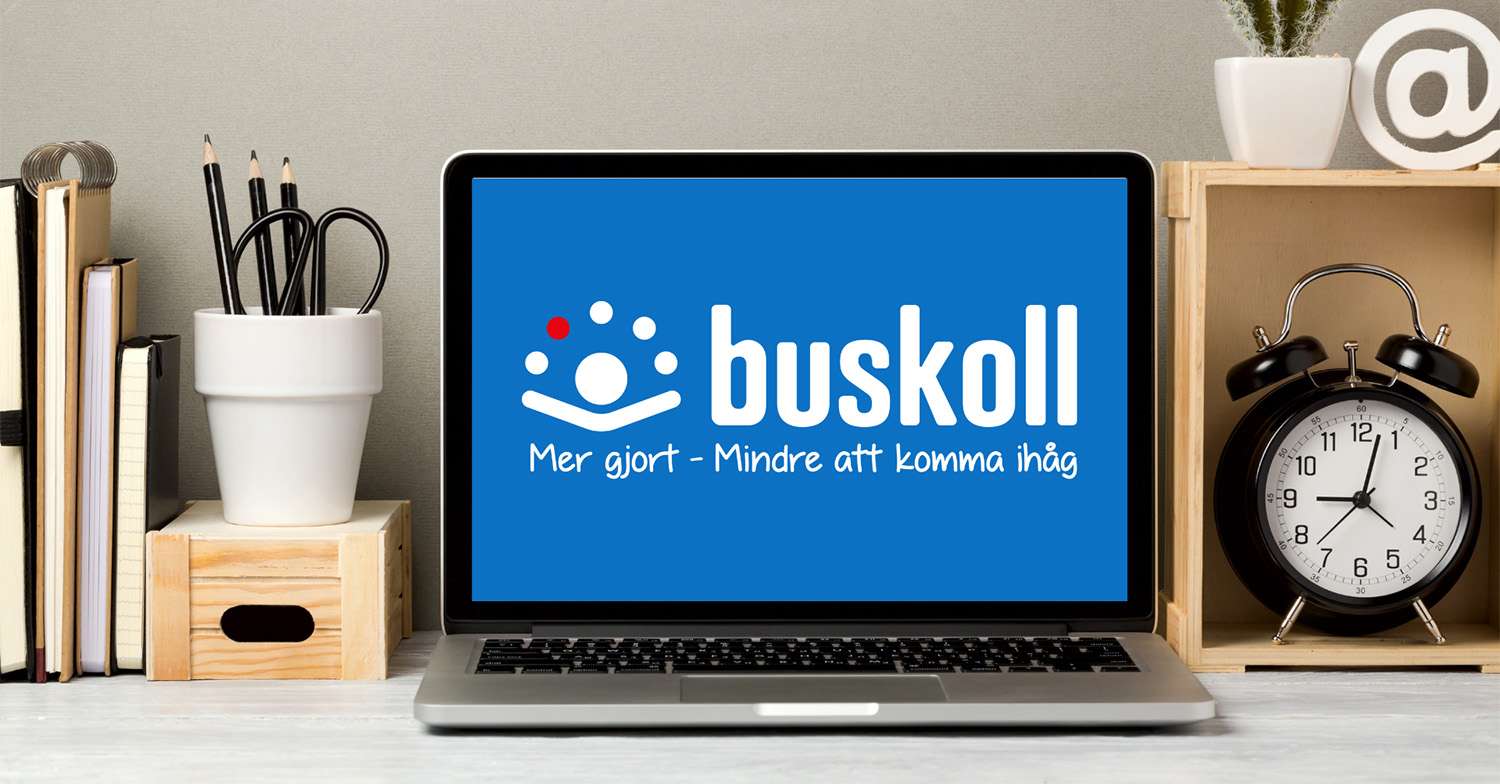 Buskoll is a tool that helps you keep track of what needs to be done. Without the stress of keeping track of everything. If there are multiple users in a company, you can also use Buskoll as a really powerful management system.
The idea behind the system is simple, it should be easy to get started and simple for everyone to use – whether you are part of a larger company or you are self-employed.
In this article, we present Buskoll – what it is, what functions it has and how to get started quickly.
How does Buskoll work?
You can use the system on your Windows PC, Android and iOS phone and tablet. When using Buskoll on your mobile or tablet, you can easily enter tasks as they come up – even when on the go.
What features does the system have?
Buskoll has multiple sophisticated features to facilitate your working day. The idea is to have a structured way of working to create security so that tasks are not missed, and to free up resources that can be spent on operations.
These are some of Buskoll's smart features:
Simple tasks or tricky processes
The system can handle all kinds of tasks, whether they are simple things like having to make a phone call or whether they are complex, recurring tasks that need to be completed at different times and have different people in charge. Thanks to this, Buskoll can be used in all types and sizes of companies.
Overdue tasks are not missed
Did you miss a task yesterday? No problem, all overdue tasks turn red and are automatically moved to the following day, until they have been completed. You will also receive a push notification (or an e-mail if you prefer) stating that the task is overdue. So by you and your company using Buskoll, the risk of something being missed is minimal.
Daily to-do list
All Buskoll users have a daily to-do list for the whole year, which is one of the features that makes the tool unique. Instead of all the tasks being collated on one list, they are instead on the days they are to be done!
Thanks to the fact that the next occurrences of recurring tasks are shown for several years to come, it is also easy to plan the work in advance. For example, you can already change the person in charge of tasks to be done when someone is on leave.
Automatic public holiday management
Another great feature of Buskoll is that you can choose what happens when a recurring task falls on a public holiday. This allows you to decide in advance whether that task should be removed, moved or left on that public holiday.
For example, if you need to do a task before a certain day, you can choose to have Buskoll automatically move it to the preceding day! Really handy!
Share tasks with other people
What happens if you get sick? Or are you going to take a few days off? You can then share your tasks with someone else. Shared tasks will then appear on both your to-do lists and both of you can manage them. Ideal for when on holiday or someone falls ill, there will always be someone there to make sure the job gets done.
With the right permissions, other people's tasks can be handled
In Buskoll it is also very easy to keep track of tasks being carried out, regardless of who is going to do it. And without you having to actively check it. With the right permissions, you can choose whether you want to receive an acknowledgement when a task is overdue, or is marked complete.
It is also possible to manage other people's tasks, with the right permissions of course. For example, if you are a project manager or a manager. You can then send tasks to others, and even get an acknowledgement when the task has been received. Or if someone falls ill, you can go to the "Plan" view and choose which of that person's tasks to manage and then send them to someone else, so they still get done.
How do you get started with Buskoll?
Getting started with Buskoll is very easy! What's more, you can use Buskoll completely free of charge throughout 2022! Follow these three steps and you are ready to start planning your work:
You are now ready to enter your tasks!
Of course, you can also book a demo with us to see what additional possibilities there are with Buskoll and how to use the system effectively. In addition, we have a good support team that will be happy to answer any questions you may have, just send an email to support@buskoll.se.